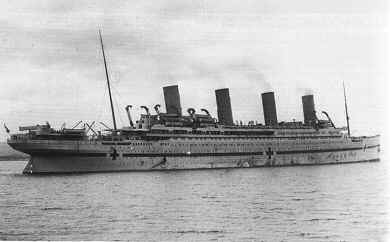 His Majesty's Hospital Ship Britannic
The Britannic is one of my favorite ships. Her original name was to be Gigantic, but was changed when her sister Titanic sank in 1912. Britannic was launched in 1914 and was put into service as a hospital ship for Great Britian during World War I. The Britannic was the largest of the White Star trio. She was wider than the Titanic and larger. She was 52,000 tons as opposed to the 48,000 of the Titanic. Britannic never saw commercial service and was lost on only her 6th voyage while serving as a hospital off the island of Kea, about 40 miles south east of Athens, Greece on the November 21, 1916. She was on route to the Mudros on the Greek island of Lemnos to pick up Allied casualties bound for Southampton, England. Of the 1,134 people on board, 41 were injured and 30 perished in the Kea channel. Tragically, the majority of
those who died were killed when their lifeboats were sucked under by the still-turning propeller as the
stern of the Britannic started to rise out of the sea. The most likely cause of the explosion that ripped open her bow compartment was a mine laid by U-73 as she passed through the area on the morning of the October 28, 1916. However this still remains unconfirmed despite the efforts of the previous expeditions. She was discovered in the 1970's and was dived on in the1990's by Robert Ballard. He hopes to make an underwater museum of the Britannic which lies on her side in 300ft water. To date the Britannic is the largest ship on the ocean bottom.
---
In September of 1998, a group of British divers explored the Britannic, known has HMHS Britannic 98 the team dived on and explored the wreck, and conducted a video and photographic survey of the wreck. This will be the most detailed survey carried out by divers. The expedition has a web site to document the progress of the divers and I urge all to check it out by clicking on the Britannic below.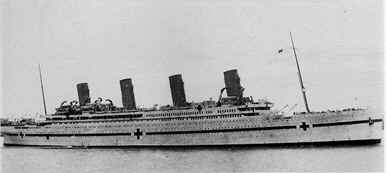 Click above!!
---




Britannic under construction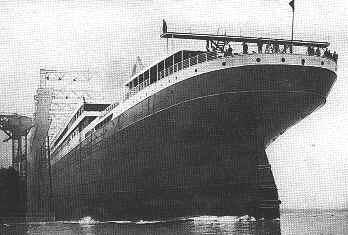 ---
page last updated 17 May, 1999